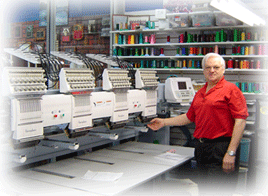 Ray-co Team Sports provides custom embroidered logos and monogramming on hats, golf shirts, uniforms, jackets, sports bags and many other specialty items. We take great pride in our in-house embroidery work. We use the best equipment and top quality thread in order to maintain superior quality..
Our client list includes big and small firms, colleges,

restaurants, golf clubs and sports teams
We do very small and very large quantities.
Fast efficient and quality personalized service.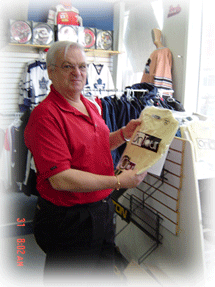 Our store is well stocked and owner Ray Coté will be happy to help you choose from his large selection of quality shirts, jackets, caps and hundreds of other specialty items.

We do hockey jerseys, ball and soccer uniforms and school team wear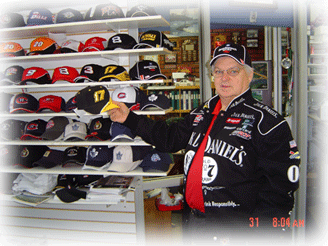 We carry a full line of NASCAR jackets, caps and specialty items
Visit Ray-Co Team Sports for all your sporting needs. We sharpen skates, both radius and regular sharp. We carry a good selection of hockey sticks. One of our most popular items is the Electra golf cart, the personal caddie for a healthier, more enjoyable way to play the game of golf. You can use it to carry your golf clubs and sit on it while you wait for your competition.